Getting Ready for Fall! (Colors, Fabrics and Jackets)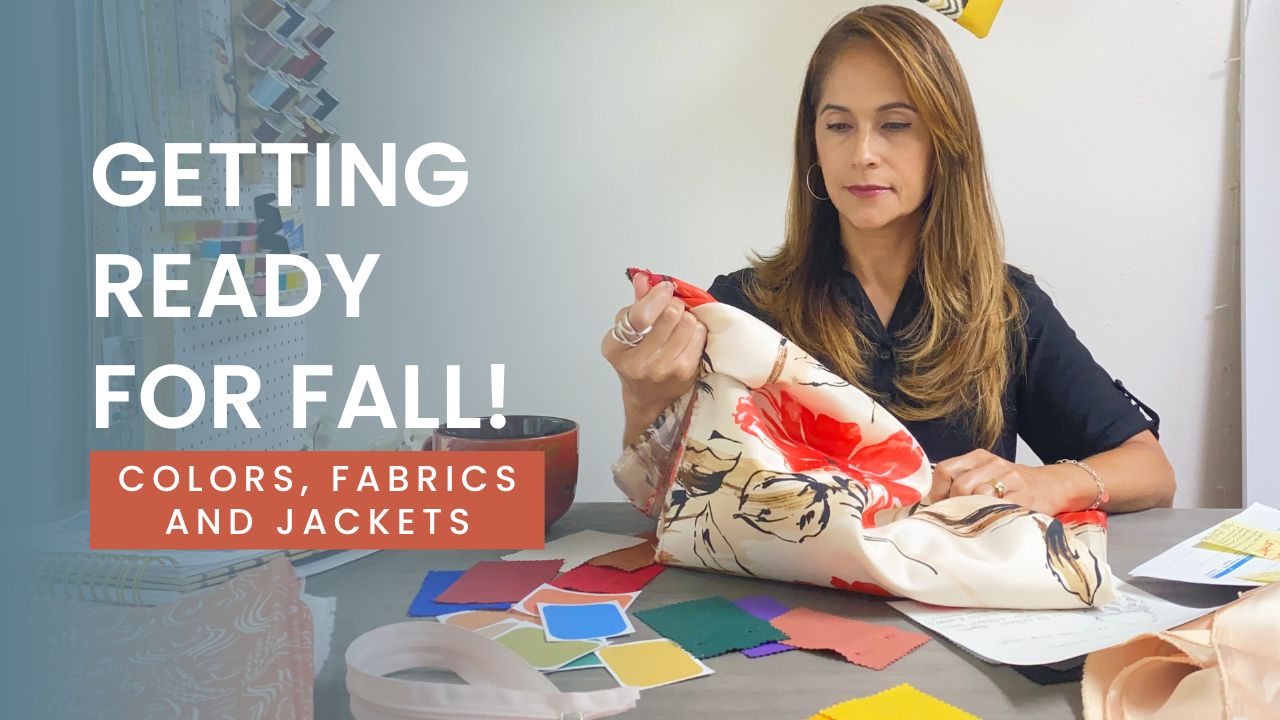 Fall weather is upon us and depending on where you live, you're getting ready for cooler weather! If you're like me and live in an area with really hot summer days, then cooler days sound pretty good right about now!
Cooler weather means that we get to put together some layered outfits and that gives us an opportunity to add a pop of color or some sparkle, especially as we get closer to the holidays.
Having a few different types of jackets as part of your wardrobe can be a great way to mix and match the pieces you already have in your closet...so here are a few style suggestions. 
Fitted Blazer
Bomber Jacket
Capelet
Coat
Tuxedo Inspired Jacket
Although a black blazer is a staple piece that most of us already own, there is something so invigorating about a jacket made from a beautiful print or some sparkly/sequin fabric.
If you're more of a visual type of person (like me), then you're in luck because I have a video that I think you would enjoy!  In this video you will see a few jacket styles along with styling suggestions and fabric options.
Stay fabulous my friends!
---